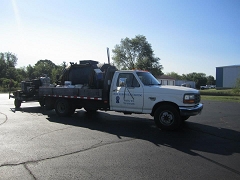 This is our first blog! We've also joined Facebook so head on over there and like us! :)
Blue Ribbon Sealcoating has over 15 years experience working on commercial and residential properties. We are located in Schofield, WI and serving all of central Wisconsin.
Blue Ribbon Sealcoating Services Include:
Driveways
Parking lots
Line painting
Call us today for a free estimate!